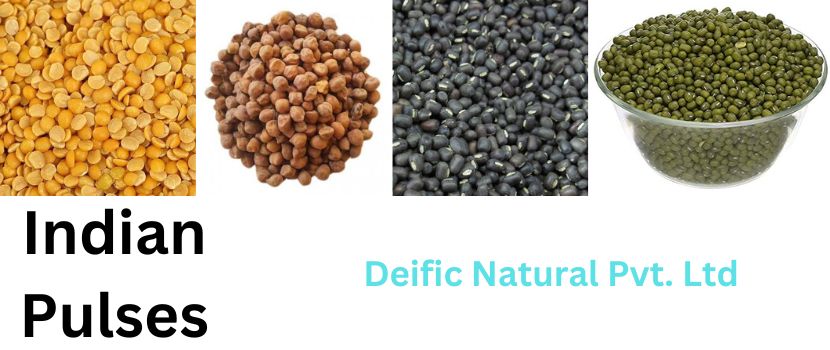 Pulse is a plant or fruit tree that is useful for dry grain. Pulses are useful for human consumption and other livestock. Well-known pulse includes soybeans, beans, peas, chickpeas, peanuts, lentils, and clover.
Pulses are the edible seeds of plants in the legume family. Pulses grow in pods, and it comes in a variety of shapes, colours, and sizes. Dry beans, broad dry beans, chickpeas, pigeon peas, and lupins are different types of pulses.
Different Types of Pulses
Pulse is one of the greatest sources of protein that can be various types, Pulses Supplier in Gujarat provides unique types of the pulse such as follows-
Peanuts
Chickpeas
Kidney beans
Green peas
Lima beans
Black beans
Soybeans
Lentils
White beans
Benefits of Consuming Pulse
A wide variety of pulses can be grown globally, making them economically and nutritionally important. Pulses provide protein, fiber, and a significant source of vitamins and minerals, such as iron, zinc, magnesium, and folate. Consuming a half cup of beans per day can enhance your diet by improving the intake of these nutrients.
Pulse consumption can improve serum lipid profiles and other cardiovascular disease risk factors such as inflammation and blood pressure. Pulses are high in fibre and improve the healthy blood glucose level. Due to a high amount of iron, vegetarian people consume pulses to fulfil their iron deficiency in the body.
Process of Choosing Genuine Quality Pulse
Pulses can be a different variety, but you should consider a few essential steps while choosing a good quality pulse for consuming-
Choosing an organic pulse is the best; always use a locally grown pulse when possible. You can buy dried pulses. Canned pulses may be packaged in cans that are BPA-free cans. BPA-free cans are scratch free, and it is useful for storing pulse. Preparing the pulse with the meat can absorb the nutrients better. It is helpful for your health. You can soak genuine pulses quickly and easily cook the genuine pulse. It is very useful.
Tips for Growing Pulse
If you want to cultivate pulse in your garden, you should follow these essential tips such as follows-
Make sure that the pulse is suited to your climate. Different species of pulses vary in terms of their ideal temperature range. Peas grow well when planted in late spring.
Grow pulses in direct sunlight. Pulse plants grow best in unshaded areas.
Most plants in the pulse family perform well in moderately moist soil with average soil fertility. Organic matter can preserve soil moisture and keep soil temperature for growing pulse. If you supply water to your pulse plants, it grows properly. Green beans require one to two inches of water per week. It is essential to control pests in your garden while cultivating pulses. You can search several online stores to choose the best pulse supplier in Gujarat who can provide an authentic pulse at an affordable price. It is useful for your ultimate health benefits.